Satakunta University of Applied Sciences
Who are we?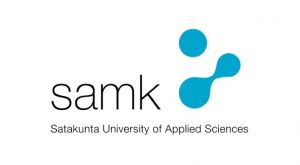 Satakunta University of Applied Sciences, SAMK, is the leading university in Satakunta region. The Faculty of Health and Welfare offers 14 Bachelor's- and Master's level programmes. Four programmes are provided in English (Nursing, Physiotherapy, Rehabilitation ja Welfare Technology), and are available for international applicants. SAMK is one of the partners offering the joint Master's programme in Welfare Technology (EU Master Care and Technology).
SAMK is an international higher education institute of 6000 students and 400 employees. SAMK has developed HILL, an online lecture system and eLearning environment, together with international partners. With HILL, students are given an opportunity to learn and be guided everywhere regardless of their location. The Web environment is used in our education, communication and administration activities through MOODLE, cloud services and social media.
Faculty of Health and Welfare offers Bachelor´s and Master´s Degree level education in Social and Health Services and Fine Arts. Faculty is responsible for developing the aging services specialization, has strong expertise in accessibility and runs the learning center SOTEEKKI, which provides welfare services monitored by professional experts. Together with the municipal health and social services units, SOTEEKKI organises a wide set of services for target groups ranging from children to elderly and including groups with special needs.
Nursing teachers and mentors from the Satakunta Hospital District participated in a joint project which aimed at developing the quality of mentoring in placements. One project outcome was the creation of a model which safeguards the support of students' clinical learning. The project evaluation identified the need for clear criteria for the mentoring process and the need to develop an auditing system for clinical placements.
Why we are participating in the project
The project is important for increasing the number of cross-border placements in nursing & healthcare available and improving procedures for organising and managing student placements. SAMK nursing students will be able to acquire skills more closely linked to those required by the world of work, thus increasing the value of their education, employability prospects, and lifetime earning prospects. The project will produce a significant amount of validation material, which will contribute significantly to knowledge about the field.
Our role in the project
SAMK is responsible for the output 3 (a protocol for training and support of auditors to achieve benchmark audit standards). This output will devise, test and cost the preparation of auditors and make proposals for future working. It will include the preparation of a code of ethics for auditors and the preparation of trainers to assess consistency. It is expected that preparation of auditors for placement might be undertaken using video assessment to determine consistency between auditors on the 'same' environment (especially in respect of ensuring student well being) and so the development of potential support materials will be explored. Processes for moderation of international quality standards by auditors will also be determined.
Our Team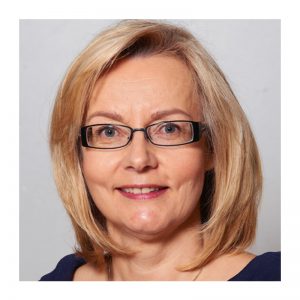 Minna Markkanen
Senior Lecturer
Minna is a senior nursing lecturer who works as a contact person for internationally mobile nursing students within the Faculty of Health and Welfare at Satakunta University of Applied Sciences. Ms Markkanen is also the coordinator for the Bachelor in European Nursing programme currently running in cooperation with Middlesex University. Her work has given her familiarity with the planning, organisation and evaluation of placement learning opportunities for internationally mobile nursing students. Ms Markkanen has devised The Internationalisation Path – a project which has resulted in a creation of an easily accessible pathway for nursing students who aim for a strong international competence achieved during their bachelor-level studies
HEALINT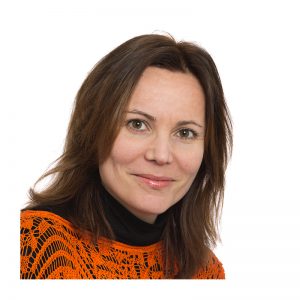 Johanna Jalonen
Senior Lecturer
Johanna is a senior nursing lecturer who works in Bachelor nursing level. She is one of the lecturers who visits international nursing students at clinical placements and collaborates closely with clinical field. Ms Jalonen is also one of the digital mentor of SAMK and is familiar with on-line teaching.
HEALINT