Who are we?

University of Nottingham is recognised as a world-class institution. 43,000 students study across campuses in the UK, China and Malaysia, with links with more than 300 universities around the world. The aim is to give students as many opportunities as possible to broaden horizons, to ensure graduates with an internationally recognised degree, and with the skills, experiences and global outlook that employers are looking for.  The School of Health Sciences (SHS) is one of four Schools in the Faculty of Medicine and Health Sciences. Our mission is to provide excellent healthcare education and undertake outstanding research that inspires our students and staff to transform the health and well being of individuals and make an enlightened and valued contribution to society. The School offers undergraduate courses in nursing, midwifery, physiotherapy, and sport rehabilitation to around 1800 students annually.  All undergraduate students have opportunity to undertake an overseas elective during their course and the school is committed to enabling as many healthcare students as possible to achieve this experience.  For those unable to travel, we aim to bring internationalisation into their classroom and their practice.
Why we are participating in the project
The University of Nottingham School of Health Sciences recognise the need and benefit of having a common platform for the audit and quality assurance of clinical learning environments across Europe. The project will significantly increase the amount of cooperation and practice-sharing between participating universities and employers, in particular in the field of healthcare. It will also significantly increase the number of cross-border placements in nursing & healthcare available.
Our role in the project
University of Nottingham team are the project Co-ordinators and will lead the overall management of the project, working with the team to  ensure that all work packages are completed to standard and on time to ensure effective project delivery overall.   Additionally Nottingham will lead Work package 1 to determine an initial protocol underpinning the further development of the quality assurance audit tool and delivery system . University of Nottingham will work with the team on all work packages to deliver materials and pilot new components to enable testing of validity. Off the new tools across all project participants.
Our Team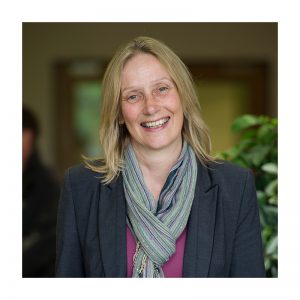 Carol Hall
Professor in Nursing Education and Director for Undergraduate Education in the School of Health Sciences at the University of Nottingham
Carol facilitates undergraduate students to develop their understanding of international nursing and supports students from the UK and internationally who are studying to achieve Masters and PhD qualifications in Nursing. Carol's particular areas of expertise relate to inspirational teaching and learning methods, policy modernisation for the support of professional nursing education and leadership in the development of International faculty. Carol has also worked internationally and nationally to review and accredit quality programmes for nursing, both in pre-registration studies and at higher education levels including MSc and Phd. She has recently been appointed Chair of the UK Teaching Excellence Framework Pilot Panel for Medicine and Health Sciences. Carol contributes regularly as a member of expert working groups advising around the impact of European and International Nursing Education, and this has included working for a number of years with the Policy and International Department in the Royal College of Nursing and The Council of Deans for Health in the UK. She is past Chair of the Royal College of Nursing (RCN) Education Forum (2009-2015) and an executive council member of the European Federation of Nurse Educators (FINE).
HEALINT

Chloe Higgins
Research Associate
Chloe is a nurse and a clinical educator. She joined the project from the practice setting and has extensive experience of working with clinical placement environment. Audit and assessment tools. Chloe's role within the project is to support the collation of the material required to determine the initial protocol and to support the Nottingham team in the overall contribution to project development and management
HEALINT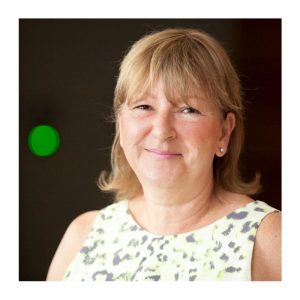 Vivian Penney
Director of Healthcare Practice
Vivian brings a wealth of practice management and policy to the team having worked in the role of Director of Healthcare practice for a number of years. Vivian will work with the project to enable the practical components of testing and auditing to be facilitated by the Nottingham team.
HEALINT